Kilburn Building
Address
96 Cottage Street
Historical Information
Built by the Kilburn brothers in 1873. The building was built for the Kilburn stereoscopic view business. The business was an important part of Littleton's economy for 50 years. The building features a colonial design and is now a modern apartment building.
Rental Information
8 Two Bedroom Apartments ... From $675
12 One Bedroom Apartments ... From $475
All Rents include Heat, Water, Sewer and Rubbish Removal.
Features
The Building is Fully Sprinklered. Laundry Facilities, Ample Parking, Walking Distance to Main Street. Terrific Views, Easy Access to I-93 and Route 302.
Availability
Modern One Bedroom Apartment
Located in Kilburn Apartment Building on Cottage Street, Littleton. Quiet, Professional Building With Ample Parking, Fully Sprinklered, Washer Dryer Facility. Conveniently Located and a Short Walking Distance to All Shops, Restaurants, Jax Jr. Cinemas, Littleton Fitness Center and Littleton Grocery Stores. Rent includes Heat, Hot Water and Rubbish Removal. Sorry No Dogs Allowed. Rent: $615.
An Inside Look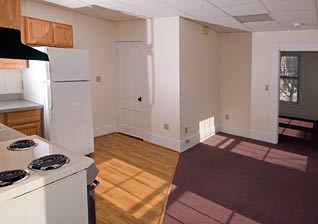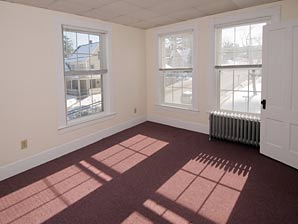 Eames Realty Company
Commercial and Apartment Rentals since 1926
32 Main St., Littleton, NH 03561

Apartment Rentals: 603-444-6944 - Ext. 22
Commercial Rentals: 603-444-6944 - Ext. 10
info@eamesrealtyco.com